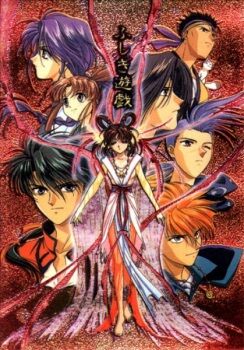 The Celestial Warriors of Suzaku are a group consisting of seven warriors and the priestess. Each of the Celestial Warriors, excluding the priestess, bear one of the beast god, Suzaku's seven constellations somewhere on their body.
Priestesses
Madoka Ootori - In Suzaku Ibun, the DS game, she becomes the Priestess of Suzaku.
Celestial Warriors
These are the warriors and the constellations they were born under.
Trivia