Yuu Watase is the manga author and writer of Fushigi Yuugi, the Mysterious Play. They have written more than 80 long and short stories since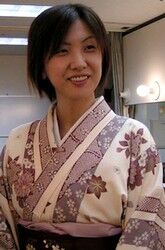 they wrote their debut short story, "Intrusion in Pajamas." They also won the Shogakukan manga award for Ayashi no Ceres.
Details
Born: Osaka, Japan. March 5, 1970
Nationality: Japanese
Categories and genres: bishonen, shojo, fantasy, comedy, shounen, josei.
Works
Shishunki Miman Okotowari

Zoku Shishunki Miman Okotowari
Shishunki Miman Okotowari Kanketsu-hen

Fushigi Yuugi

Fushigi Yuugi Genbu Kaiden
Fushigi Yuugi Byakko Ibun
Fushigi Yuugi Byakko Senki

Ayashi no Ceres
Arata Kangatari
Imadoki
Zettai Kareshi
Sakura Gari