Yuu Watase is the manga author and writer of
Fushigi Yuugi, the Mysterious Play
. Yuu Watase wrote more than 80 compiled volumes and short stories since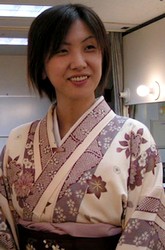 she wrote her debut short story, "Intrusion in Pajamas." She also won the Shogakukan manga award.
Details
Born: Osaka, Japan. March 5, 1970
Nationality: Japanese
Age: 47
Categories and genres: bishonen, shojo, fantasy, comedy.
Yuu Watase wrote a shonen manga named Arata Kangatari, 6 volumes, ongoing.
Community content is available under
CC-BY-SA
unless otherwise noted.